Ensure your staff feel safe to speak out when issues arise and listen up when concerns are raised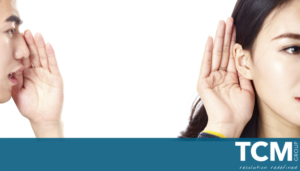 When things go wrong in any workplace, we need to make sure that lessons are learnt and future behaviours are improved. This can also be extended to situations where staff notice a potential for something to go wrong. When speaking up, or raising a concern before an issue actually develops, harm can be prevented, and opportunities for improvement identified.
Recent studies have suggested that almost 80% of witnessed or experienced workplace bullying, yet almost 50% didn't report it. The same can be true for a variety of issues including harassment, and employee misconduct.
Common reasons for staff not speaking up include a fear of repercussions, or a damaging impact on their career. They may also fear further mistreatment, including bullying, or that their concern won't be taken seriously/ effectively dealt with. The fear-factor for employees, in speaking out against such behaviours is such that it's like the 'iceberg' theory of reporting – we only ever see the tip and never what lies beneath the surface.
The key is to create a psychologically safe environment for employees to speak out and feel confident that they can do so without the fear of reprisal. But that's just one aspect. The other is to provide employees with the trust that when they do speak out, the organisation takes action and listens to what is being said.
The TCM Speak Out and Listen Up Programme™
Managing Conflict. A practical guide to resolution in the workplace (Kogan Page/CIPD)
David Liddle's new book, Managing Conflict (CIPD/Kogan Page), provides numerous toolkits and checklists to help employees, managers and HR to resolve conflict constructively and to de-escalate difficult situations. It includes case studies from Tesco, Arcadia Group, The Metropolitan Police, Capgemini and many, many others.
'David Liddle has written an incredibly useful book that shows how to measure the costs of conflict in any workplace, and how to prevent and resolve it.  It is insightful and immensely practical, and I recommend it highly.' Kenneth Cloke, best selling author and thought leader. 

Trending at TCM
You may also be interested in this additional resources.