Healthcare mediation services and training delivered by experts with extensive experience working in the healthcare setting.
The handling of workplace conflict has been a longstanding problem within the healthcare sector. With so much at stake, staff frequently report a fear of speaking up, due to the expected investigative processes or bullying from their colleagues. It allows for issues to be resolved quickly, mistakes to be learnt from, and the risks to patient care associated with unresolved conflict to be greatly reduced.
The TCM Group offer a portfolio of services and training to facilitate the development of an effective healthcare mediation service, including:
Expertly delivered healthcare mediation services on a one-off or ongoing arrangement
Team mediation and facilitation for both clinical and non-clinical teams
Supporting the set up of in-house mediation services
A wide range of healthcare mediation training courses including our specially tailored 'National Certificate in Healthcare Mediation' accredited programme.
All the administrative support needed to make your mediation service a success, including key documentation, policy frameworks, account management and consultancy services.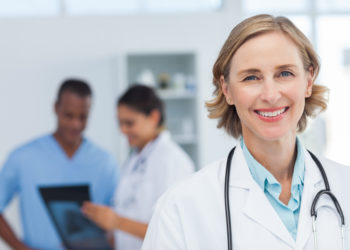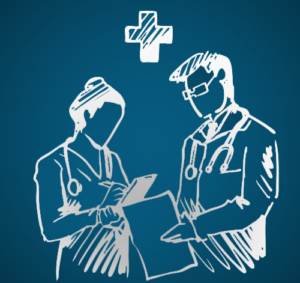 WHAT ARE THE BENEFITS TO USING MEDIATION IN HEALTHCARE ORGANISATIONS?
Conflict within the healthcare setting perhaps poses a greater risk than in any other organisation. Disputes arise between staff, or may also involve patients. Conflict can also cause stress, reduced productivity, sickness absence and unnecessary distraction, all of which present a direct risk to patient care and safety. Formal HR processes tend to put an additional strain on the staff (or patients) involved and very often worsen disputes rather than resolving the underlying problem.
Mediation can nip conflicts in the bud at its earliest possible stages. This includes both inter-staff mediation and for patient- centred conflicts, such as patient safety complaints. It is an effective tool for resolving a range of issues including relationship breakdown, personality clashes, communication problems, bullying, discrimination or harassment.
The process helps people to sort out their differences, often in just one day. That's why more and more health and social care organisations are training their staff to mediate workplace disputes.
THE WIDER BENEFITS OF MEDIATION
The benefits of implementing a mediation service within the NHS have been clearly observed by Chris Tiplady, Consultant Haematologist at Northumbria Healthcare NHS Foundation Trust. 
"It is our aim to develop people who are approachable, who will listen, who will deal with mistakes sympathetically and empathetically and will help people to make positive progress. Medical care is complex and difficult, and we need to have people who know how to handle conflicts and concerns kindly.
Mediation is a tough skill, but one that people can be trained in and if you instil that approach into your managerial and supervisor training, it morphs from being something that is part of your HR process into something that can directly improve healthcare."
A RECENT HEALTHCARE MEDIATION PROJECT
The Royal College of Paediatrics and Child Health
The RCPCH approached TCM, not with a particularly high level of grievances, but a lot of unhappy staff and hidden conflict. They needed a way to nip issues in the bud and rebuild working relationships.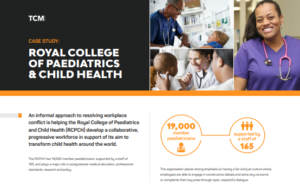 "We really wanted to avoid having to go through a lengthy grievance process because there is never a winner."
The college introduced a resolution approach whereby most mediations are conducted internally, and the more severe cases outsourced to TCM mediators.
"We have developed a very open and transparent culture where people work collaboratively and respect each others opinions, even if they don't agree with each other. It's a very modern, progressive place to work."
RESOURCES AND PUBLICATIONS
Independent report into the development of a TCM System system within Northumbria Healthcare NHS FT. Described by the authors as one of the most effective examples of an integrated conflict management system ever seen in the UK [DOWNLOAD THE NHS FT REPORT]
Case study from London Ambulance Service explaining how they used mediation and round table conversations to tackle bullying at work. [DOWNLOAD THE LAS CASE STUDY]
Case study from Kent. Surrey and Sussex Leadership Academy explaining the powerful impact that TCM's Confident Conversation programme had on over 100 managers and clinicians across the KSS. [DOWNLOAD THE KSS CONFIDENT CONVERSATIONS CASE STUDY]
HSJ article by David Liddle 'Mediation, now your talking. Including a 10 step guide for setting up an internal NHS mediation scheme. [LINK TO THE HSJ ARTICLE 'MEDIATION NOW YOUR TALKING']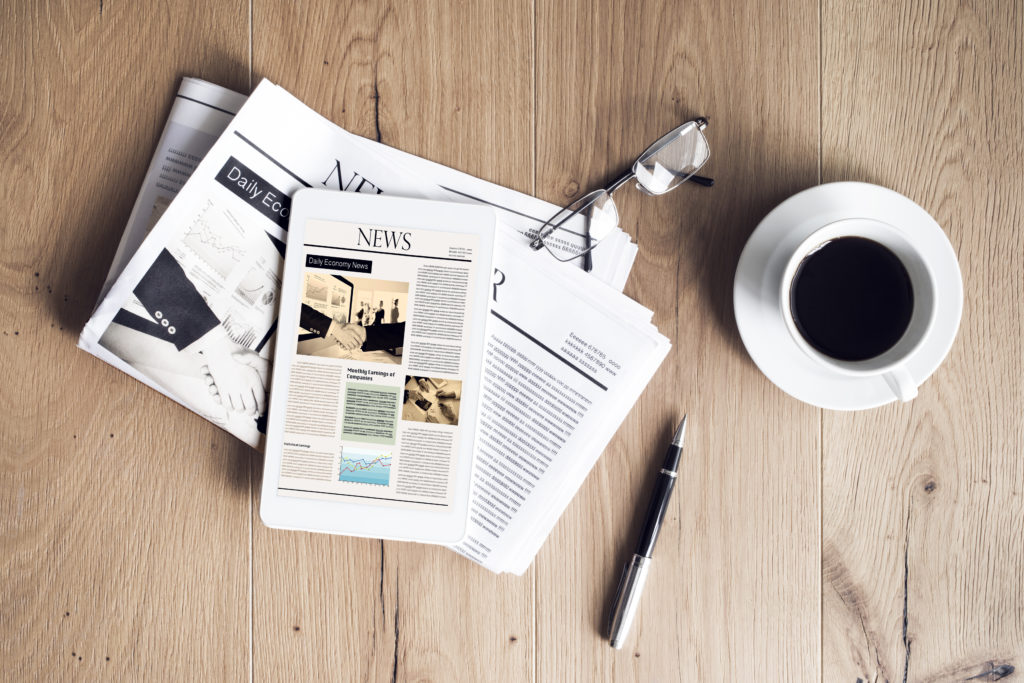 Managing Conflict. A practical guide to resolution in the workplace (Kogan Page/CIPD)
David Liddle's new book, Managing Conflict (CIPD/Kogan Page), provides numerous toolkits and checklists to help employees, managers and HR to resolve conflict constructively and to de-escalate difficult situations. It includes case studies from Tesco, Arcadia Group, The Metropolitan Police, Capgemini and many, many others.
'David Liddle has written an incredibly useful book that shows how to measure the costs of conflict in any workplace, and how to prevent and resolve it.  It is insightful and immensely practical, and I recommend it highly.' Kenneth Cloke, best selling author and thought leader.